Computer Generated Composites through Processing application.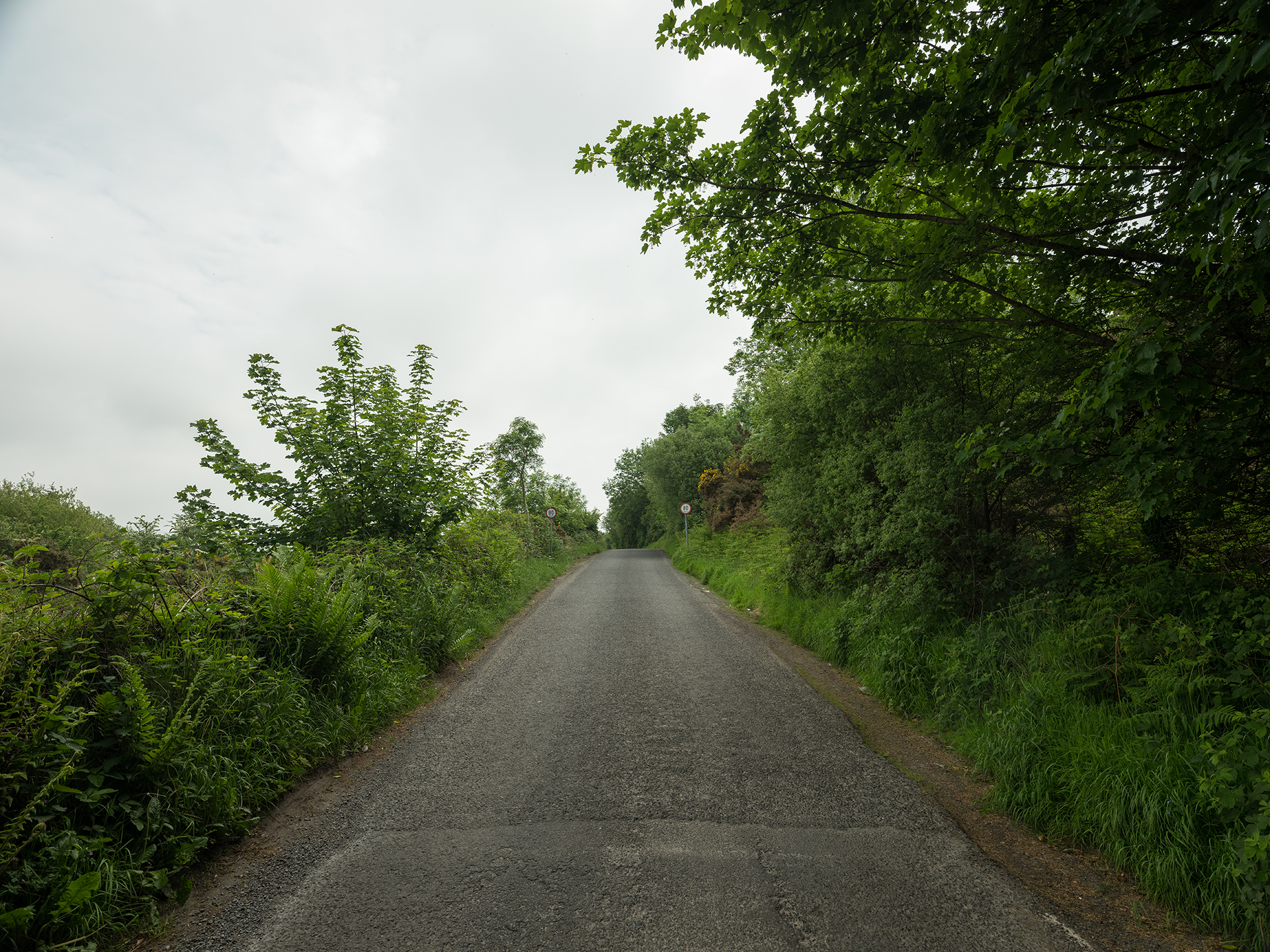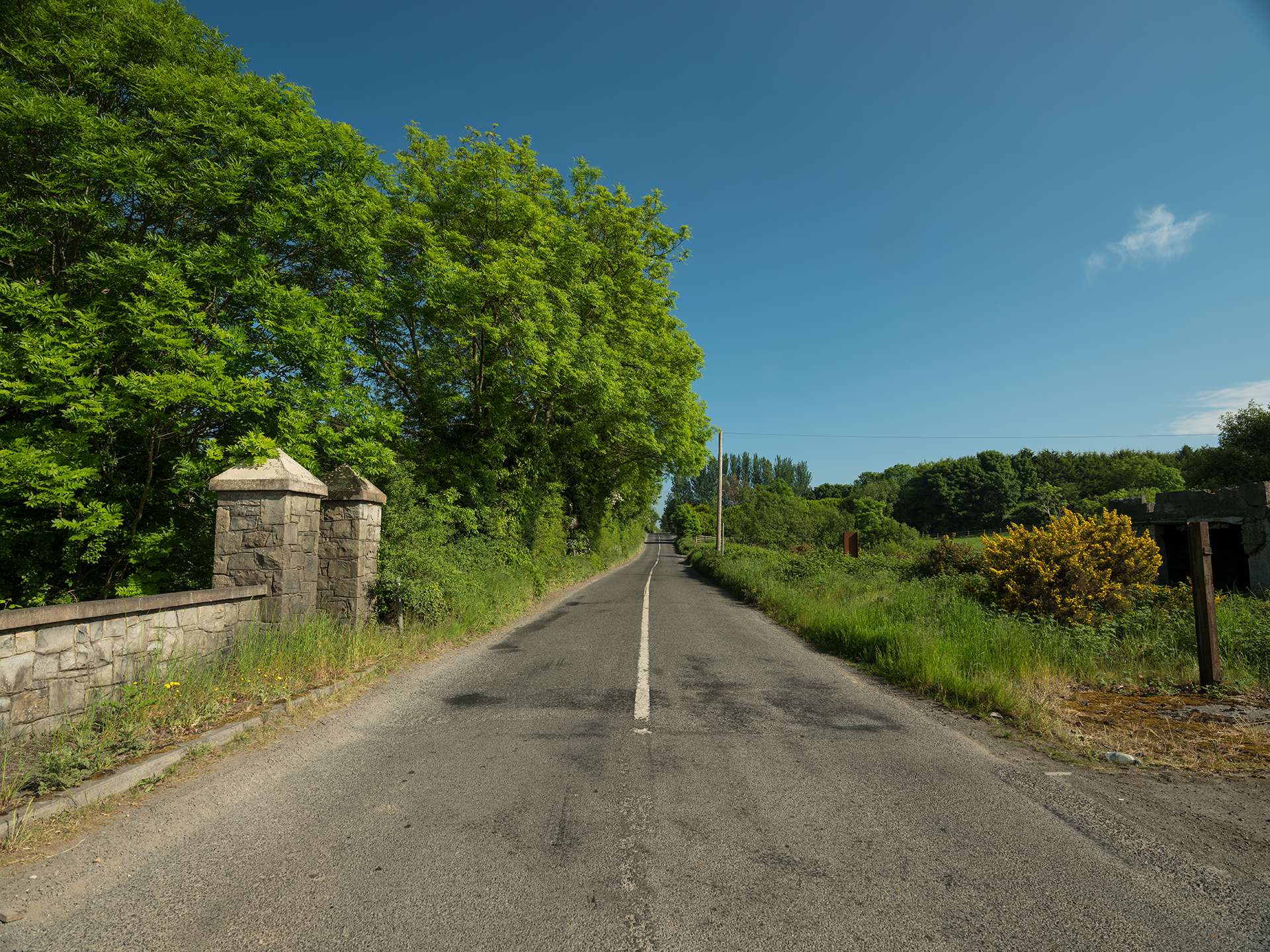 22 of 208 images taken over the Summer of 2018
Bound is a project that explores the liminal space of the Northern Ireland/ Ireland border through photography and sound. These recordings have been made at the roads that intersect this line and was born out of the highly contested political situation surrounding Brexit. The project aims to document the open, free movement that is currently enjoyed on the Island of Ireland.

The project breaks with traditional methods of displaying photography. Rather it experiments with using coding platforms to animate and explore the homogeny of the original images via the production of composites. The project also seeks to explore the intersection of the visual and sonic landscape through ambisonic recordings distributed throughout the installation space.

Each iteration of the project has been regenerative, with new archives of material created and methods explored.

Throughout the exhibition at Allenheads a new archive of composites was created. Over 95,000 unique images were produced that where then installed in Hawick, for Alchemy Film and Moving Image Festival in May. These images animated with modes to create behaviours in an attempt to create a sense of fluctuation and questioning.

"James Davoll's Bound (2019) explored the Irish border through two screens algorithmically displaying an assortment of photos taken on roads crossing the border. Reflecting the tensions inherent in the subject the screens they also contradicted one another – one highlighting individual landscapes and the static nature of the border, the other super-imposing them to illustrate their homogeny and creating a blurred motion effect in response to the roads' traversing of the boundary."
Nicohlson (2019), Wild wonder inside and out at Alchemy 2019, Sight and Sound
Installation and Performance at Alchemy Film and Moving Image Festival, Hawick, 2019.
Diptych installation with multiple programmed behaviours and modes. 8 channel ambisonic audio.
Performance images courtesy of Alchemy credit: Oliver Benton.
Installation at CCA, Glagow, 2018.
Placing the viewer within the crossroads of the border each screen representing a cardinal direction. 4 channel audio.




Installation at ACA, Allenheads, 2019

Exploring both the raw images, sounds and creation of new composite archive. 4 channel audio. Print and generative computer composites creating new archive.



Performance of Bound at Spaces of Intervention, Culture Lab, Newcastle, 24/10/2019.

This performance investigates the border and process of making through the unique production of composite images made up of 32 roads. These composites aim to explore the homogeny of this liminal space and photographic representation. The images created from this performance add to an ever increasing archive of over 95,000 unique photographs. Produced thus far at Allenheads Contemporary Arts and Alchemy Film and Moving Image Festival.

Recording of Processing application generating composite images.

Here you see composites being made from averaging the pixel information of 32 images stacking and unstacking one image at a time. This process allows upto 36 Undecillion unique variations.